Biography
I have a day job as a National Health Service clinician and teacher, work which requires a lot of publication in its own right (under a different name),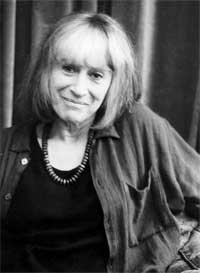 so there have been long gaps in my writing poetry since I began in 1989. But it has never stopped completely. This is partly because I have always read – poetry from the sixteenth century right up to the 2011s, as a result of a first degree in Eng. Lit. – and partly because no job can satisfy every need, perhaps particularly not the need for something personal and self-examining. I spend a lot of the day listening to other people's worlds. Writing poems offsets that: poetry is a way of talking about how each of us sees, is touched by, grasps, and responds to our own different worlds and the people in them.
I enrolled as a complete beginner in Michael Donaghy's class at the City Lit. He was a marvellous teacher: lively, funny, tolerant and encouraging. He'd bring along a poem he thought was good or interesting for us to discuss and make us articulate our own thoughts about it, before we read out our own drafts for the group to talk about. And he could be mischievous. Once along he brought a highly enigmatic poem for us to think about and there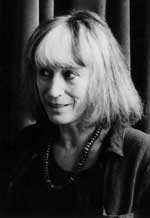 were a lot of baffled and unhappy faces before someone (yes, me) like the boy in the story of the Emperor's New Clothes risked saying, "This poem is complete rubbish!" Michael grinned with relief. He had concocted it deliberately to demonstrate to the group that obscurity was not necessarily profundity. His premature death was a huge loss.
Then for several years I went to Colin Falck's Thurlow Road Poetry Workshop, which by now has run for around 30 years. There the poems are put anonymously into a battered and much repaired envelope, also 25 years old, and then drawn out at random and read to the group. The anonymity provides a kind of freedom for authors and commentators; and when you think you can guess the poet from the style or the type-face, you'd often be wrong.
I now go to a small weekly group run by John Stammers in the Poetry Society's upstairs studio. There are around 10 poets in it, all experienced and each with a particular and personal style, and a thoughtful capacity for helping each other see what we have brought.  The Group (that's its name) has produced two pamphlets by now, around five years apart:  Gobby Deegan's Riposte and, at the end of 2014, Sounds of the Front Bell. The first is a collector's item by now: the title poem by the late and much missed Susan Grindley, is quite brilliant.
My first volume, The Invention of Fireworks, was published in 2013. It had taken me many years of writing to get to that point, so I was very pleased indeed when it was short-listed for the Forward Prize for Best First Collection. And even more pleasing (see News and Notes) some of its poems have been used in the current GSCE syllabus. In 2017, I brought out a second collection, The Drum, also published by Templar Press. And I know exactly what I want to write about next, maybe even to add up to a third volume……the problem is finding the form for it.
In the meantime, have a look at the poems on the website, and let me know what you think.